Being a firefighter has always required bravery and fire safety smarts. But fighting fires in today's modern buildings, which are filled with chemicals, has increased the health risks to firefighters exponentially.
Essentially, the chemical industry has made firefighters' work environment even more dangerous and unsafe than it was 40 years ago. For decades, pounds of chemicals linked to cancer, neurological deficits, developmental problems and impaired fertility were added to sofas and chairs, electronics and plastics. When they burn, many of these chemicals create a toxic environment for firefighters.
Firefighters are on the front line of toxic chemical exposures, which has resulted in a disproportionate number of firefighters sick from diseases linked to chemical exposure. Concern about the numbers of male and female firefighters who have been diagnosed with cancer has prompted both retired and active firefighters to ask questions about whether their workplace exposures from fire suppression, fire investigation, and chemicals in fire stations could be a contributing factor.
A 2009 federal study conducted by the National Institute of Occupational Safety and Health examined the long-term health of 30,000 firefighters in San Francisco, Chicago and Philadelphia. That study found firefighters had higher rates of several types of cancers, and of all cancers combined, than the U.S. population as a whole.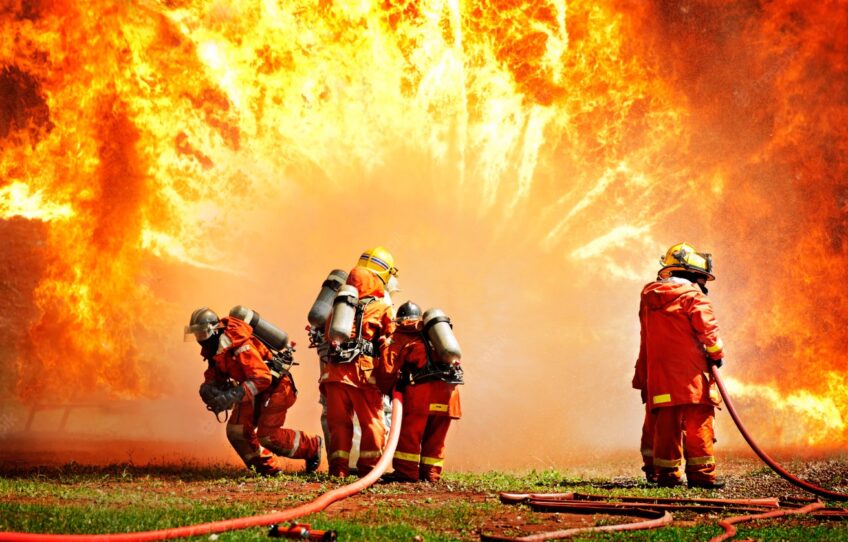 In the Bay Area, women firefighters have noticed a surprising number of breast cancer cases among premenopausal women on the force. Interested in learning whether women firefighters are exposed to chemicals that have been linked in scientific studies to breast tumors, the Women Firefighters Biomonitoring Collaborative Study was created just over one year ago.
Members of the San Francisco Fire Department are working with researchers at UC Berkeley, UCSF and the Silent Spring Institute, as well as the Breast Cancer Fund and Commonweal on a study that will compare exposures in San Francisco women firefighters to women working in other city services. Last month, San Francisco's female Fire Chief, Joanne Hayes-White, along with San Francisco Supervisor Katy Tang met at City Hall to have blood drawn for the study, representing the two groups under investigation.
"I think everyone has a certain level of chemicals in their bodies, but to be able to look at female firefighters and female members of our workforce will be very interesting," Hayes-White told The San Francisco Chronicle.
With 225 women in uniform, the San Francisco Fire Department has one of the largest populations of female firefighters in the nation, about 13 percent of the total city force, which made it an ideal study group.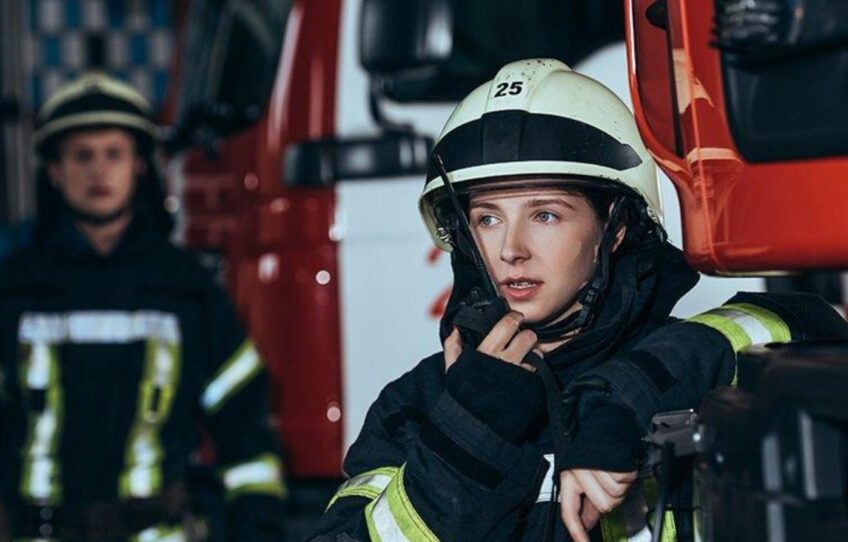 "Breast cancer could be the unique way that the health effects of the profession are affecting women," said Rachel Morello-Frosch, a UC Berkeley professor and principal investigator in the study told The San Francisco Chronicle. "I think what the women are interested in is the extent that their exposure might be different than men."
The hope is that the study results will make fighting fires safer. The findings from this research could reveal important occupational exposures for women firefighters, which, in turn, could help inform ways that the fire services can target policies and limited resources to reduce chemical exposures in order to help sustain the health of both women and men in the fire service.