After working for the Breast Cancer Fund and Campaign for Safe Cosmetics for a couple of months, the most common questions I get are: "Well, what is safe? What products can I substitute for my current ones?" While the Campaign for Safe Cosmetics provides scientific resources like The Chemicals of Concern and the recently published Red List, I understand the pain that results from constantly being thwarted by ingredient labels. I know the heartbreak of standing in the cosmetics aisle, deodorant in hand, finally reaching the twenty-third ingredient listed, only to see "Triclosan." And your face falls in defeat, because you actually believed this time it was going to be different.
Lucky for you, there are two resources readily available to provide consumers with safe personal care products. Two great tools are Think Dirty, an app that allows you to look up specific products made by well-known brands, and see their health rating on a scale from 0-10,and GoodGuide, which helps you find safe, healthy, green, & ethical product reviews based on scientific ratings.
Alternatively, you can shop for products made by companies that have been endorsed by the Campaign for Safe Cosmetics. In fact, many companies are making safer cosmetics and personal care products that work just as well if not better than products made with toxic chemicals. The Campaign for Safe Cosmetics has been working with such companies from our inception and will continue to do so. One such company, Authentic Skin Remedies, led by Amy Rueda, joined nearly 500 companies as part of the Compact for Safe Cosmetics in 2004. Compact companies promised to:
– Avoid chemicals banned in other countries;
– Make effective products without using ingredients linked to cancer or birth defects;
– Fully disclose ingredients wherever and whenever possible; and
– Work together with nonprofit health groups to increase the market demand for safe, sustainable products and practices.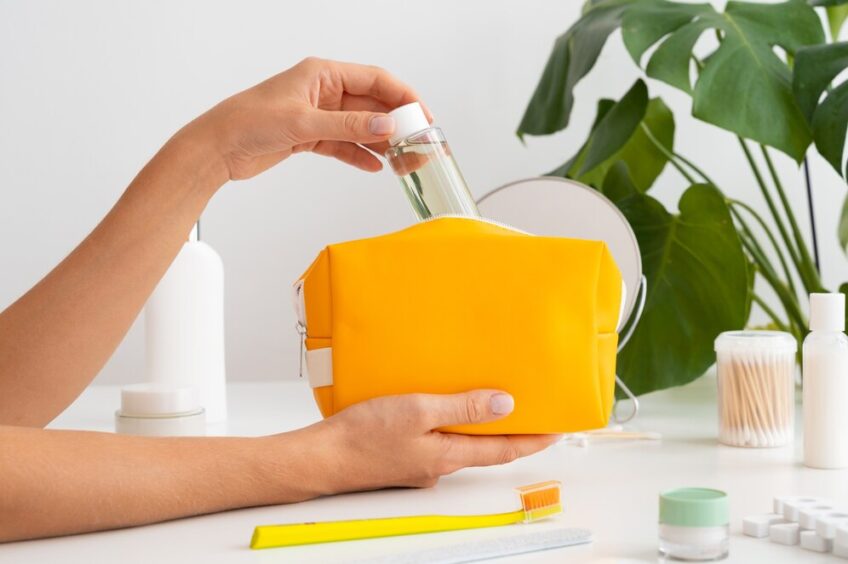 Amy has been committed to the goals of the Campaign for Safe Cosmetics for personal reasons. She was diagnosed with Stage 3 Neuroendocrine System Cancer at the age of 35. In her "Fight Back" keynote speech for the Relay for Life San Jose in 2013, Amy discusses the research she conducted that led to her decisionto create her plant-based, cruelty-free skincare brand, "I dealt with my diagnosis by looking at my environment and figuring out what was causing this. I realized that the personal care products I was using had endocrine disruptors, carcinogens, and hormone mimickers – exposing myself to around 12,000 harmful chemicals daily. With our skin being the largest organ, it absorbs 70% of these chemicals right into our bloodstream. After looking for safe alternatives, I decided to make my own. The 100% cure for cancer is in prevention."
But not only did this company become a Champion of the Campaign for Safe Cosmetics, Amy went above and beyond by advocating on behalf of the safe cosmetics industry. Amy has given presentations at the Facebook HQ, LUNAFEST and more.
Innovators like Amy have sparked a shift in the cosmetics industry—with non-toxic cosmetics now comprising $11 billion of the multi-billion dollar cosmetics industry. That means there are countless options now out there for consumers like you and me that have followed in Amy's footsteps.
To learn more about the Campaign for Safe Cosmetics list of safer cosmetics companies or to join our business network please visit us at www.safecosmetics.org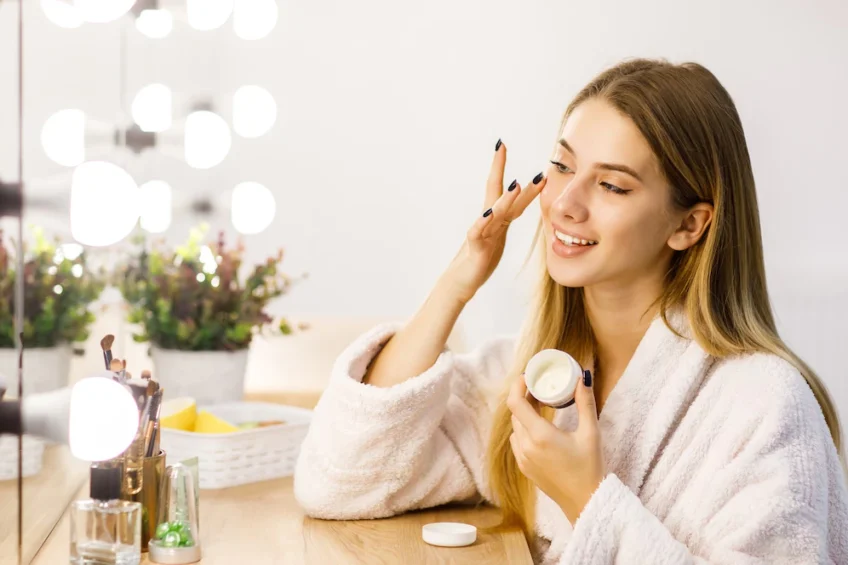 About Lauren:Lauren Trambley
Lauren is an undergraduate student at the University of California, Berkeley, who is majoring in Political Science and English. As a summer intern for the Breast Cancer Fund in 2015, Lauren had the opportunity to gain experience in public policy work, while also expanding her knowledge of safe cosmetics, the link these products have to cancer, and the current legislation regarding this issue.